Most Trusted Cleaning Services in Singapore
With over 30 years of outstanding cleaning experience, IPM has remained the top choice for professional cleaning services in Singapore. Committed to providing excellent service, we are equipped with a dedicated team of cleaning professionals for first-class and tailored cleaning solutions. 
Regardless of the size of your business, maintaining a clean and tidy commercial space is of utmost importance. IPM provides top-notch commercial cleaning services in Singapore that can guarantee superior cleanliness while ensuring minimal disruption to business activities.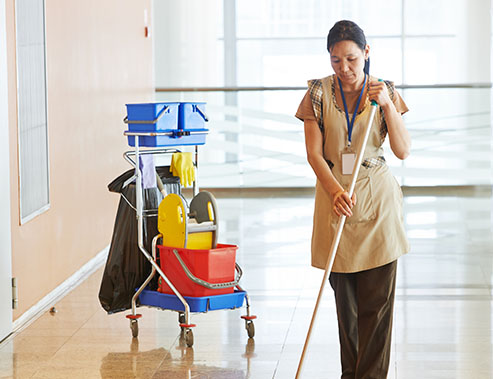 With over 30 years of professional residential cleaning experience, IPM is trusted by most condominium associations and property management companies in Singapore. Our team of professional condominium cleaners guarantees consistent and thorough cleaning services and procedures leaving shared spaces such as corridors, lifts and staircase neat and allergen-free.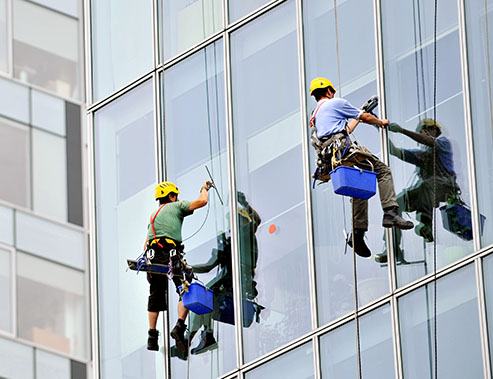 Despite the complexity of any job, our expertly trained cleaning professionals can guarantee superior results through the help of latest technologies and highest safety standards. At IPM, we are dedicated to providing specialised cleaning services in Singapore. We offer facade cleaning, carpet cleaning and granite/marble polishing.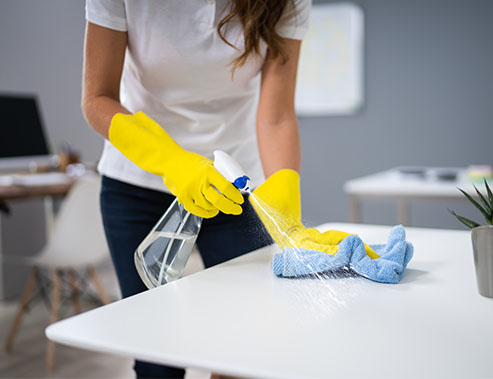 Untidy space makes it a lot harder for employees to focus, resulting in less satisfactory work performance. To ensure a clean and healthy work environment, we offer professional cleaning services in Singapore that are built around the needs of every business.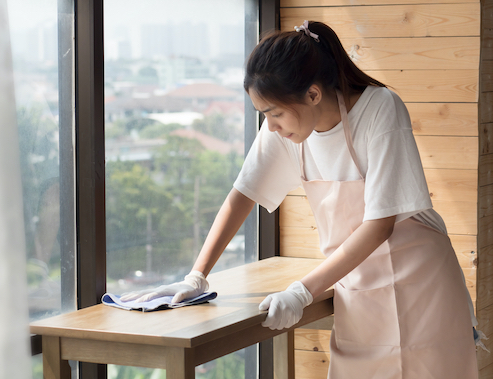 Are you too exhausted to do daily and/or weekly house cleaning chores after a hard day at work? Using a regular home cleaning service is certainly one of the best solutions. Look no further. IPM has well-trained home cleaning crew who can relieve your household chores and leave you with more quality time with your family.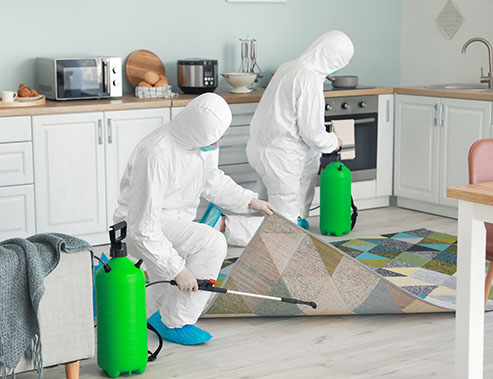 Proper sanitation is essential to eliminate bacteria and viruses that may cause possible health risks. As the most trusted cleaning services in Singapore, we value your health and safety. To help secure your premises against these threats, we use highly-effective disinfection measures that work even on hard-to-reach areas.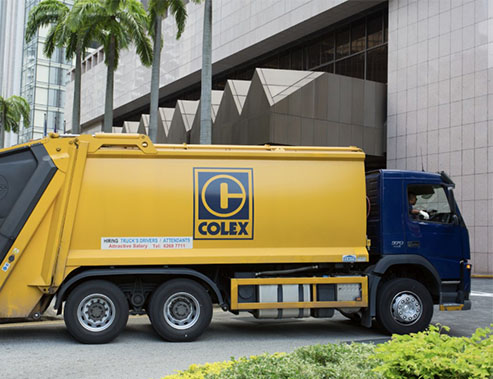 In collaboration with Colex Environmental Pte Ltd, a veteran in the waste management industry, we offer sustainable waste disposal and recycling solutions specialising in commercial and industrial waste removal services.
Why Integrated Property Management?
We at IPM, a renowned name in the cleaning sector, are committed to providing excellent commercial and residential cleaning services in Singapore. With our comprehensive range of services including disinfection program, waste management and spring cleaning services, we aim to be the top cleaning professional team in the country.
Experienced and Trained Cleaners

With thorough training of professional cleaners and the use of efficient equipment for improved work processes, IPM is awarded Clean Mark (silver) by NEA under its enhanced Clean Mark accreditation scheme.

Latest cleaning technology

We ensure the use of advanced technology for maximised cleaning that exceeds clients' expectations.

Competitive pricing

Staying neat and tidy shouldn't have to be that pricey. Here at IPM, we value our client's needs, thus, we offer professional cleaning services at competitive pricing.
Tailored Solution

We make sure to work closely with you to develop custom solutions tailored to your needs.

Excellent Customer Support

With more than 30 years of experience, we at IPM have been known for delivering quality services and excellent customer support.

Satisfaction guaranteed

We are committed to providing superior cleaning services to our residential and commercial clients all over Singapore.
We wish to express our appreciation to your management and the cleaning team that is deployed in SBF Center for the strong support during the COVID-19 period which we are able to keep the development safe from the virus. The team's hardwork and commitment in carrying their works is of very high quality. Please keep up the good works. In the meantime, keep healthy and stay well. Thank you.
We have receive compliment letter (Mr Saleh) for your housekeeping team. Well done sir and your team. As for our side, your team has done a very good job. We look forward for your team maintain this positive culture with us and produce positive value for NPR Residences also upkeep positive role. Together this produce a healthy culture for all staff here in NPR. Lets strive. Thank You.
We would like to express our appreciation for the performance and support provided by management, supervisor and team. They are responsive to residents' feedback and management's requests, especially so during this period where Disease Outbreak Response System Condition (DORSCON Level : Orange). Kindly give the necessary support to our Managing Agent and please do not hesitate to contact our Mr Koh at 6587 4457 if there are any issues. We look forward to continuing our working relationship. Thank you.
I wish to express our appreciation to your management and cleaning team deployed at Linear Technology for their commitment, effort and excellent work. I am very pleased with the quality of service and responsiveness of your cleaning team led by your supervisor, Arasu. Kindly extend our thanks to your cleaning team and keep up the good work.
Greetings! We would like to take this opportunity to compliment your cleaning team for rendering a good service to the Management. They have been keeping Spottiswoode Residences located at 48 Spottiswoode Park Road, S088660 in a good condition and always keep up to work schedule. In addition, they display positive good and pleasant attitude. Their daily attendance have been good too. We are extremely happy to have them with us for the last 5 years. Keep up the good work!
The purpose of writing this letter is to inform you that we appreciate and would like to compliment your employee for their jobs done in an excellent manner. Their hard work and quick response have been noticed. We would like to compliment your supervisor Bella for her leadership & commitment in making her team an excellent team. Please continue to keep up the good work!